The game-changing all-arounder that redefines the art of lighting is the Light-Inc. MH-240 LED Wash. This fixture's dominating 200W LED releases an incredible output that is enhanced by its lightning-quick iris and zoom features for seamless beam to spot effects.
6x40W RGBW LEDs with flower effect optics provide a beguiling range of color macro effects. The motorized linear zoom system offers a flexible range of 3.5° to 45°, easily adjusting to various configurations. Enjoy flicker-free performances with smooth dimming, adjustable strobe effects, and precise Pan/Tilt control (540°/270°).
Take control using DMX512, Master-Slave, Auto Run, Music, or RDM modes while navigating with ease on the 180° reversible LCD colorful display. With its small size, light weight, and Powercon in/out connectors, the MH-240 LED Wash ensures comfort and security. The MH-240 LED Wash, the best option for strong, adaptable, and exceptional lighting shows, will elevate your lighting experience.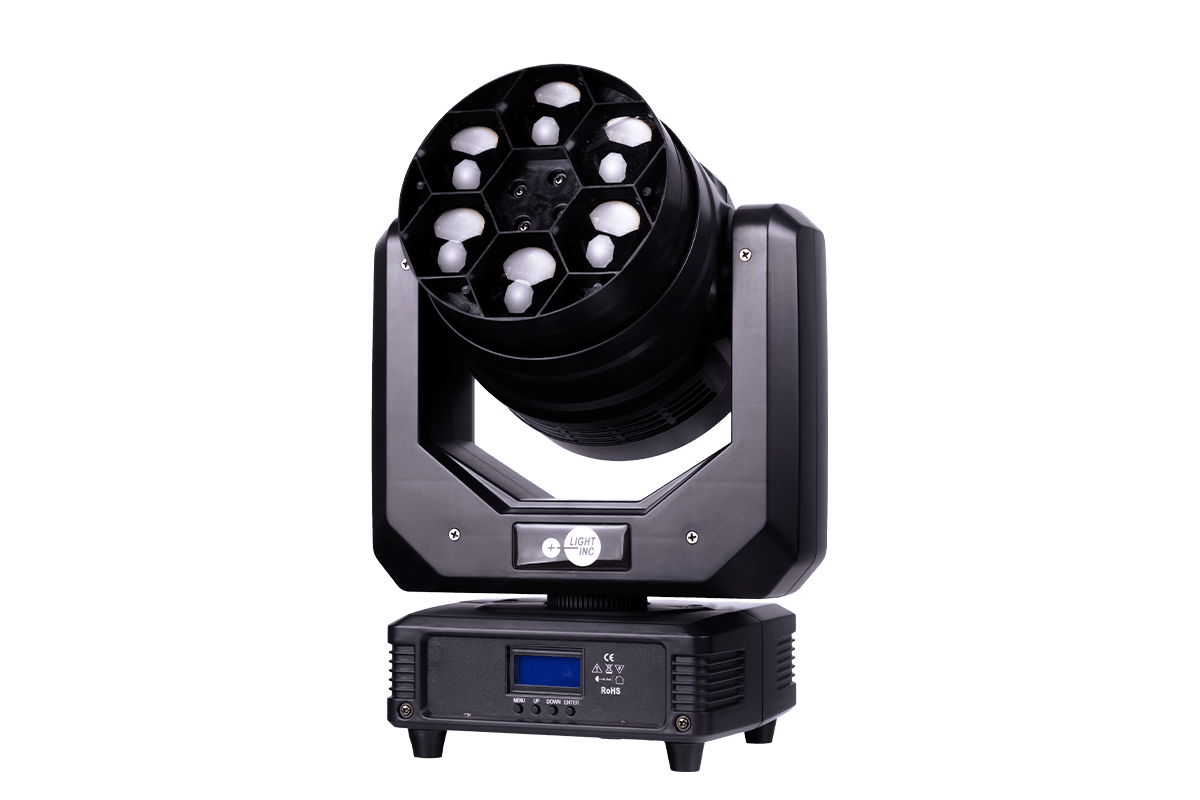 The frontlens has an endless bi-directional rotation to create stunning mid-air effects.
Each pixel can be individually controlled via DMX; your creativity can run wild.
Light Sources: 6x40W RGBW LED with flower effect Optics

Beam Angle: 3.5°-45°

Pan/Tilt: 540°/ 270°

Pan/Tilt Resolution: 8/16 bit

Channel Control Modes: DMX512/mater-Slave/Auto Run/Music/RDM

Control DMX Channel: 21/24/32/56
Construction Display: 180°reversible LCD colorful DisplayData

Power Consumption: 220W

Power Voltage: AC 100-240V, 50/60Hz

Power Socket: Powercon in/out

In/Out socket: 3-pin XLR sockets

Protection Rating: IP20

Dimensions: 258mm×178mm×334mm
Net Weight: 5.6 Kgs
Motorized liner zoom system, zoom range: 3.5°~45°

Pixels control: Outstanding color macro effect

Dimmer: 0~100% smooth dimming

Variable strobe effects

Fast, quiet operation and flicker free