The FLAT-PAR 7 HEXA is the best LED par light for all of your lighting requirements. This fixture's seven 12W 6-in-1 LEDs provide amazing RGBWA+UV color mixing options. The 50,000-hour LED lifetime and 20° beam angle offer dependability and longevity. The constant color control and 0–100% dimming enable smooth transitions, while the 10Hz strobe brings excitement to any occasion. It works with any setup and can operate in DMX, Manual, Sound, Internal Program, or IR control modes.
It is the ideal option for events like concerts, parties, and stage performances thanks to its lightweight design and low 90W power usage. Illuminate your world with FLAT-PAR 7 HEXA today.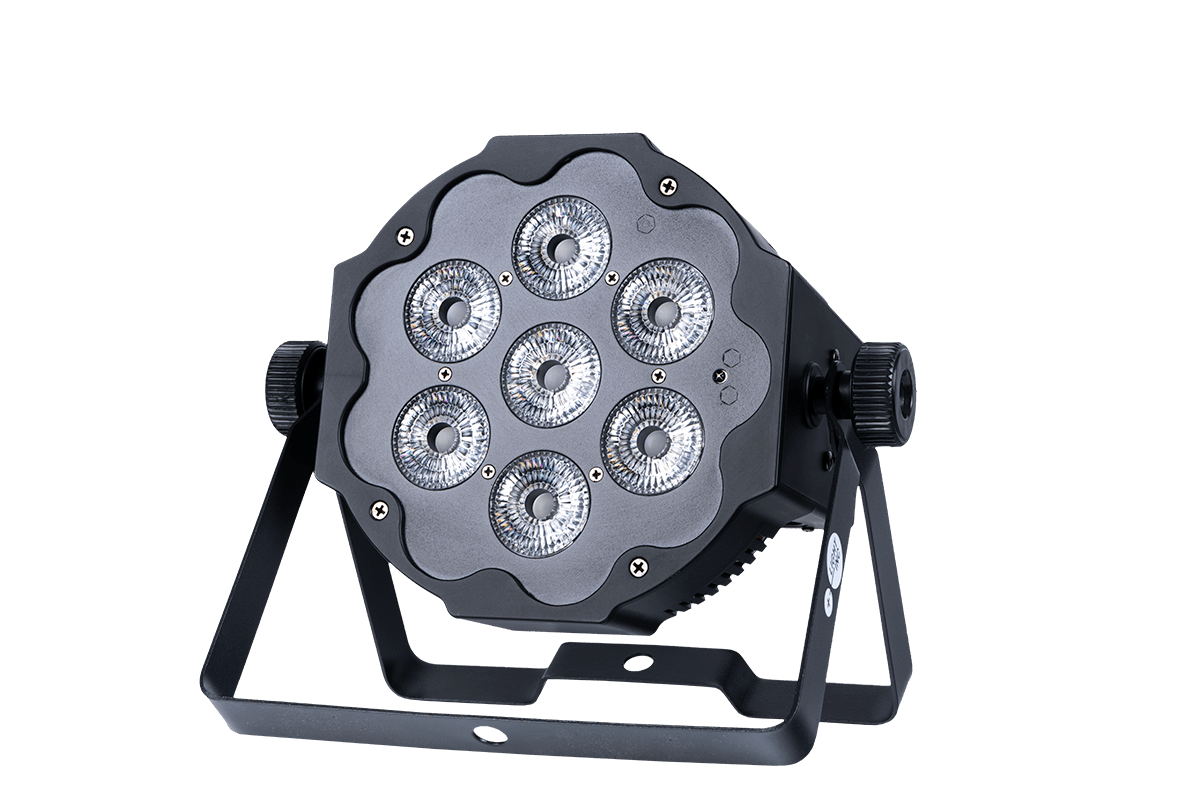 With its 6in1 LED's, it's possible to create 274.941.996.890.625 colours. The Light-Inc Outdoor Par 7 HEXA owes its distinction to the extra amber and UV LED's, making it more versatile.
The Flat Par 7 HEXA can be controlled via 4 different DMX modes (1CH, 6CH, 7CH, 10CH).
With its small form factor and only 2.1kg, the Flat Par 7 HEXA can easily be transported and placed or installed on any event or installation.
Light Source: 7*12W 6in1 LED, RGBWA+UV

Beam Angle: 20°

Life Time: 50.000 hours

Dimming: 0-100% with regulated constant color control

Strobe: 10hz

Operation Mode: DMX 512, Manual, Sound, Internal program, IR control
DMX control: 4 DMX modes (1CH, 6CH, 7CH, 10CH)

Control panel: Digital 4 characters alphanumeric

Input voltage: AC100-240V, 50-60Hz (switching power supply)

Max Power usage: 90W

Weight: 2.1kg