With the MH-200 Hybrid Pro MKII, the most powerful 200 Watt LED moving head from Light-Inc., unleash the power of light. This all-arounder offers tremendous output and versatility for any lighting arrangement with a well-built and user-friendly design.
The LumiEngin 200W White LED offers outstanding lighting effects and has a 60,000-hour lifespan for sustained brilliance. Utilize the iris and frost capabilities to seamlessly switch between spot, beam, and wash effects. With fixed and revolving gobo wheels, an 8-color color wheel, and two prisms—a 6-facet linear prism and an 8-facet circular prism—the MH-200 Hybrid Pro MKII delivers dynamic creativity. For accurate illumination adjustments, manage motorized focus, zoom, and iris with ease. With the MH-200 Hybrid Pro MKII, the best option for potent and breathtaking lighting experiences, elevate your events, concerts, and performances.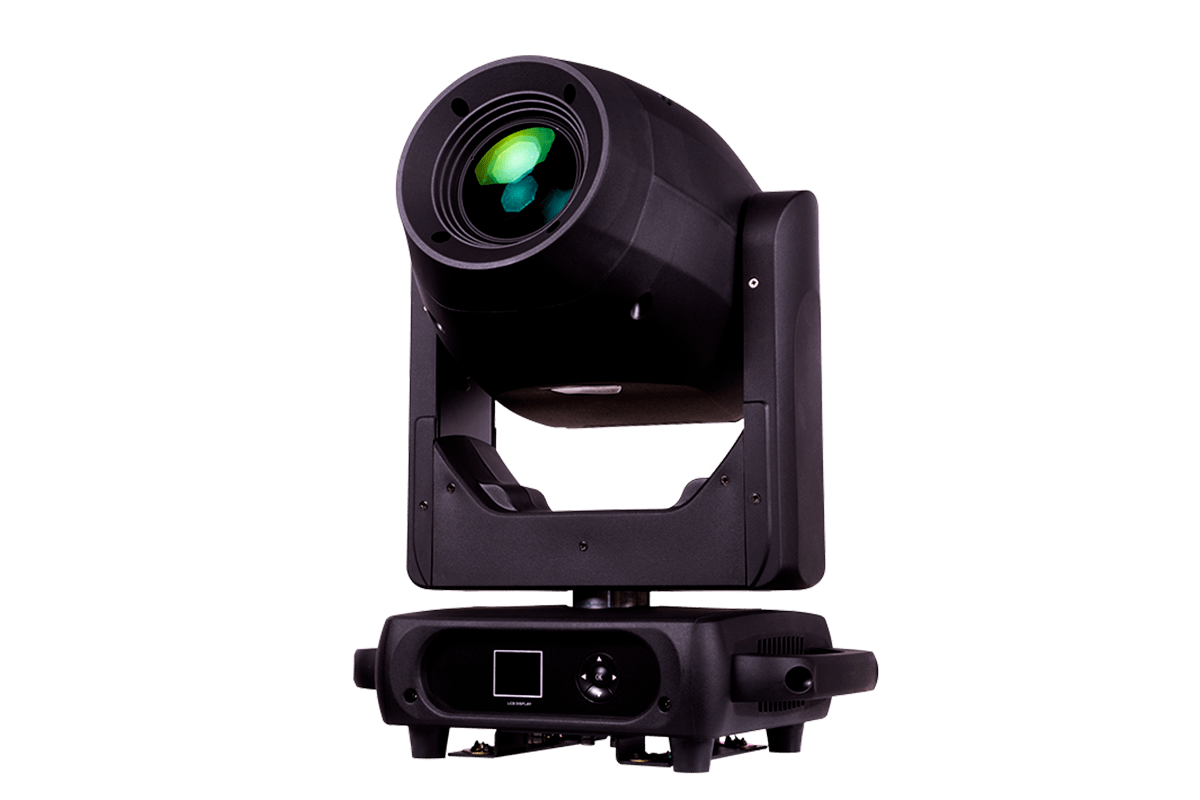 The MH-200 Hybrid PRO MKII has a 200 Watt white LED from LumiEngin. In addition to being very bright, the lifetime of the fixture also increases exponentially. Due to less weathering caused by the heat of the lamp, other parts, such as the colours and the gobos, will wear less quickly in addition to the LED.
Accurate zoom range from 13- 27 degrees with a precision focus to enhance the look and feel of your projections.
A quick motorised iris for a broader range of effects and the addition to change your spot to a beam.
Within the fixture, there are an 8-facet circular and 6-facet linear prism which both can rotate to create stunning mid-air effects.
Light source: LumiEngin 200W White LED

LED lifespan: 60000 hours

Dimmer: Smooth dimmer from 0-100%

Fixed gobo wheel: 7 gobos + open

Rotating gobo wheel: 7 gobos + open

Color wheel: 8 colors + open
Operation Mode: DMX 512, Stand-Alone

Two prisms: 6-facet linear + 8-facet circular

Motorised focus

Motorised zoom: 13 – 27 degrees

Motorised Iris

Frost