Unleash vibrant lighting with the MH-740 LED Wash. Boasting seven powerful 40W RGBW LEDs, it delivers a stunning spectrum of colors, from subtle shades to bold brilliance. The electronic zoom system allows you to customize your beam from 4° to 55°, adapting to any setting with precision. Effortlessly control your lighting masterpiece with DMX, RDM, and Master/Slave modes, offering seamless integration. Its 0~100% smooth dimming and variable strobe speeds provide versatility for dynamic shows. Designed for durability, the MH-740 features a 16-bit pan/tilt resolution and an IP20 protection rating. Compact and lightweight, this fixture is a versatile and reliable lighting companion. Elevate your lighting experience with the MH-740 LED Wash.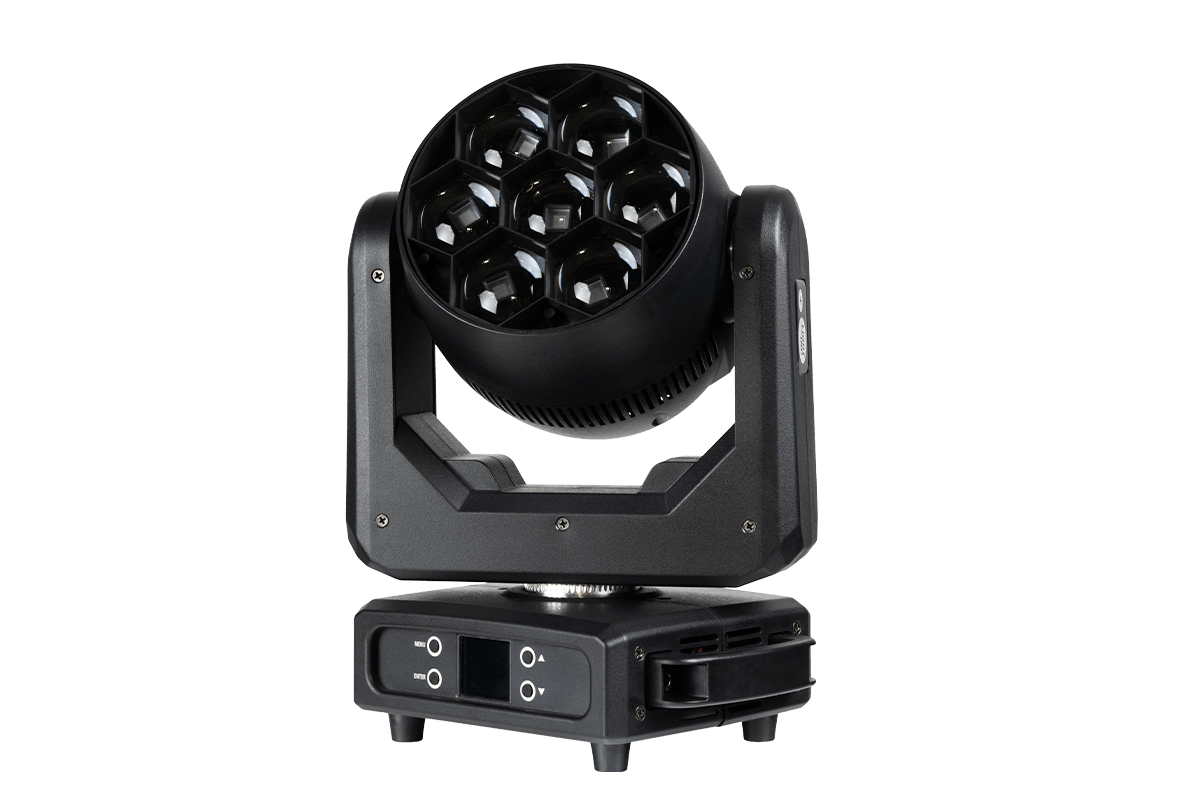 The frontlens has an endless bi-directional rotation to create stunning mid-air effects.
Each pixel can be individually controlled via DMX; your creativity can run wild.
Independent pixel control
POWER VOLTAGE: AC 100~240V, 50/60HZ

POWER CONSUMPTION: 320W

LIGHT SOURCE: 7PCSX40W RGBW LED

ZOOM RANGE: 4°~55°

MOVEMENT: PAN: 540°

TILT: 270°

PAN/TILT RESOLUTION: 16BIT

DIMMING/STROBE: 0~100% SMOOTH DIMMING, VARIABLE STROBE SPEEDS

CONTROL: DMX CHANNEL: 16/44 CHANNELS

CONTROL MODE: DMX, RDM, MASTER/SLAVE

FIRMWARE UPGRADE: UPDATE VIA DMX LINK

CONSTRUCTION: DISPLAY: LCD DISPLAY

DATA IN/OUT: 3-PIN XLR

POWER IN/OUT: POWER CONNECTOR IN/OUT PROTECTION RATING: IP20

FEATURES: ELECTRONIC LINEAR ZOOM SYSTEM RING CONTROL, OUTSTANDING COLOR MACRO EFFECT

DIMENSION: 490×340×620MM, WEIGHT:5,4KG